Sound and vibration
make contact with our
physical, mental, emotional and energetic planes.
They act in depth,
Unlocking and regenerating energy,
allowing deep relaxation
And a state of well-being.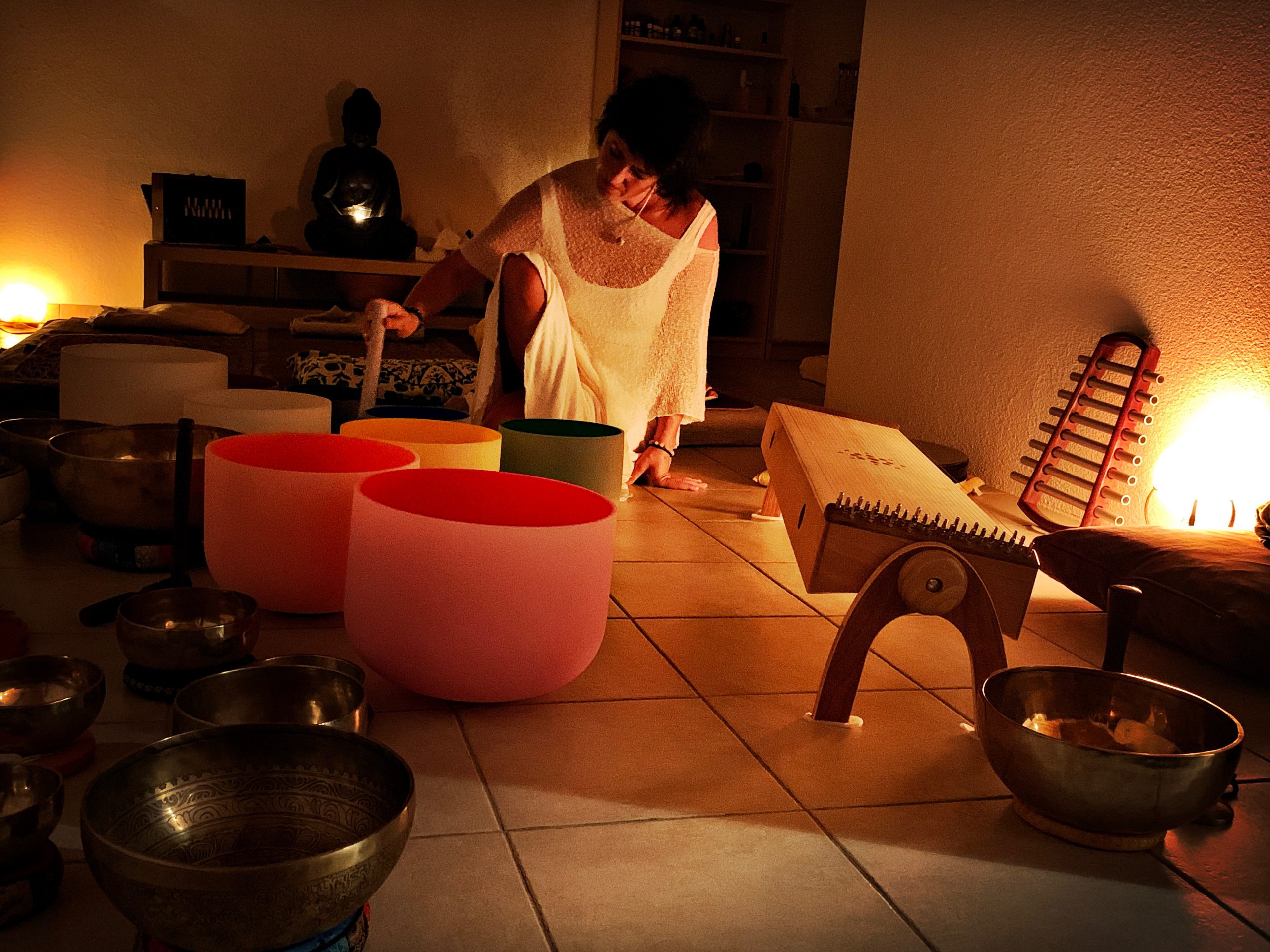 A journey to the center of you in an enchantment of sound.
Vibration. Energy. Connection. Attendance.
Listen, receive and expand your world through the power of sound.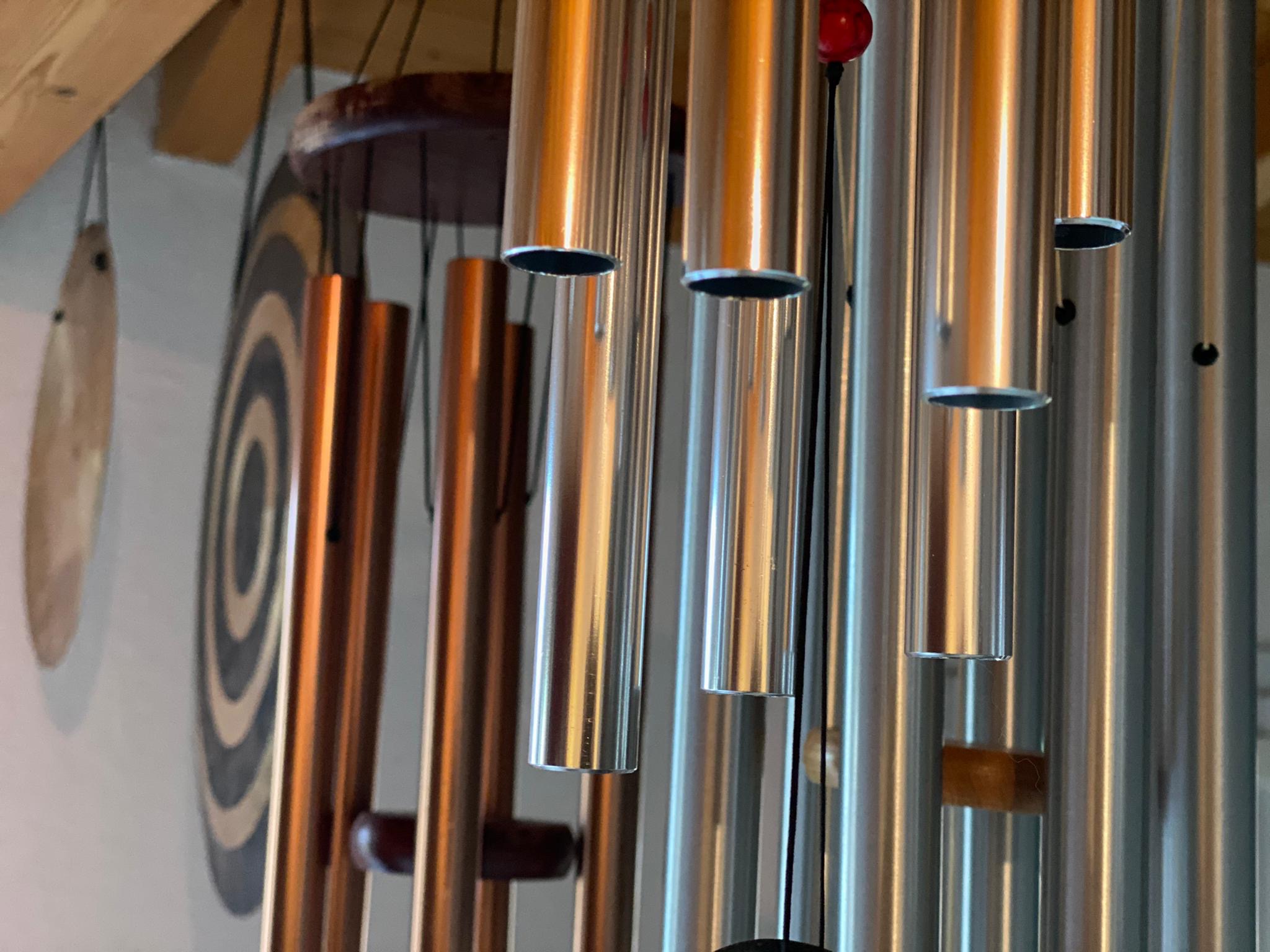 Sound meditation
Sound meditation takes place in a comfortable, energetically clean environment. One lies down in a position that facilitates complete relaxation of the body and mind. Through a small guided meditation, deep relaxation is induced. At this point the dance of sounds produced by different instruments begins.
The meditation lasts about 90 min.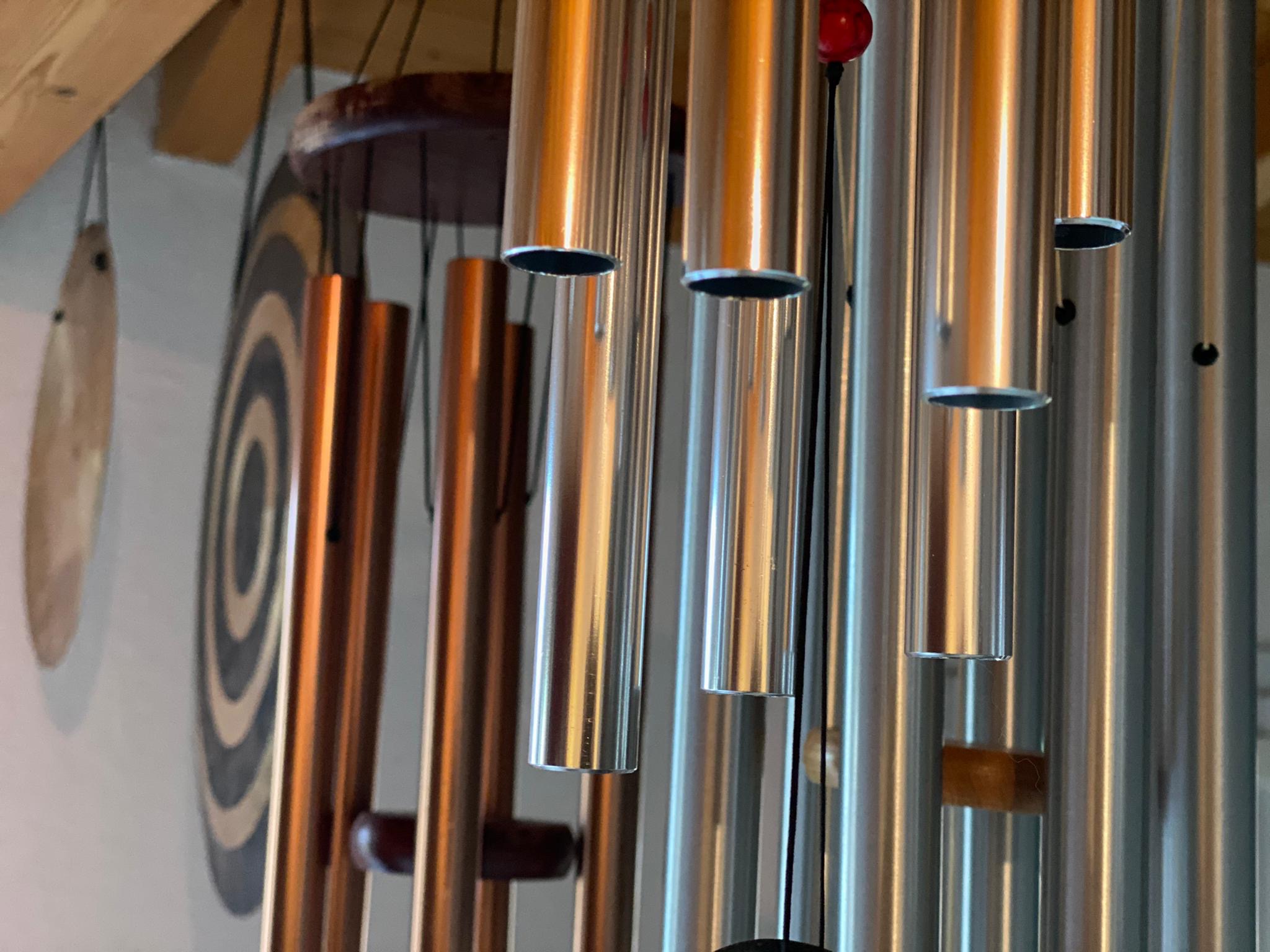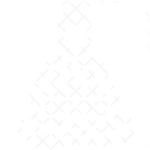 Regain connection with your inner world
And honor it with spontaneous singing.
Voicing©
The participant will rediscover the connection between inner unclean and the sung voice. Group or individual techniques and situations are offered to help move energies and allow one to move more easily into the inner self. It will always be the voice that guides this discovery into the inner territory, no matter what it is.
There are blocks in our daily lives that limit our spontaneity and natural flow. During VOICING© the participant is encouraged to meet and overcome his or her judgments and fears through singing. It is a way to connect and say yes to whatever we encounter within ourselves, expressing it through voice, reconnecting with the freedom to express one's essential nature.
VOICING© can thus also be seen as a meditation technique to which is added the beauty of the creative moment. Singing in this way can be regarded as a bridge between the egoic and spiritual spheres
Individual or group sessions.